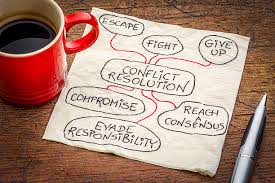 What is Child Protection Mediation?
Child protection mediation is a process that involves the use of a neutral third party, called a mediator, to help resolve conflicts or disputes related to child protection cases. Child protection mediation is typically used in cases where there are concerns about child abuse or neglect, and the goal is to ensure the safety and well-being of the child.

Why Register for the Foundations of Child Protection Mediation Course?
There is increasing recognition of the value of child protection mediation as an effective means of resolving disputes in child welfare cases. As such, there is a growing demand for trained child protection mediators in various jurisdictions across Canada.
This course offers foundational training about the role of mediators in child welfare settings, the context of children and their families involved with child protection services and the various approaches and methods for conducting child protection mediation.

Child protection mediation calls for a specialized degree of effort by certified professional mediators. Specialized training to become certified as a child protection mediator is a necessary first step to developing the capacity and competency to provide effective mediation in a child welfare setting.    
Check your inbox to confirm your subscription