Laying the Groundwork for a Successful Mediation
This Webinar is designed (primarily) for Family Mediators working with separating/divorcing parents. The webinar's content provides a framework for the initial, individual meeting held with each parent. The framework is organized around themes of information gathering and information sharing pertinent to a mediator's demonstration of neutrality, impartiality, and the preservation of the parties' self -determination within the process. Each theme encompasses a number of 'threads' that are woven throughout the private discussion with each parent to establish a foundation of common understanding and trust between the mediator and each party prior to bringing them together in mediation. This 'first meeting' approach is strictly specific to family dynamics that involve children. The root of all threads is the Best Interest of Child (BIOC) and assisting parents to remain child-focused and forward thinking as they navigate the terrain of family change.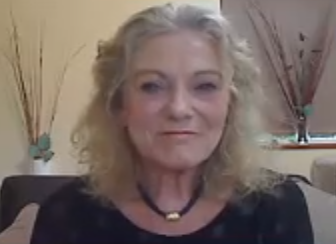 Ayne is a long-standing certified member of FMC, has been practicing mediation since the late 1990's, shifting from a private civil practice to family mediation in 2001. In 2007, on behalf of the British Columbia Family Justice Services Division and in conjunction with Mediate BC (formerly the BC Mediator Roster) Ayne participated in the research and development of the 'first-ever' provision of online mediation services to families living remotely and otherwise unable to access service in BC. The evaluated success of this project gave rise to the Distance Services program within BC' Family Justice Services Division and was expanded to include all areas of the province in 2010. Ayne went on to train others within the division in the provision of online mediation and to become the Distance Services Program Coordinator providing support to the Division's roster of distance mediators. Also, on behalf of the BC's Family Justice Services Division, Ayne participated in the development and 'piloting' of the Children-In-Mediation program in 2008. Positive evaluations of this program resulted in its' expansion to all BC families attending for mediation at BC Family Justice Centres. Now retired from the public sector, Ayne continues her practice online. She remains passionate about both her work with families and the societal shift away from adversarial processes - toward the preservation of family as a safe and nurturing foundation through all of life's changes. 

Featured Products offered by Family Mediation Canada Training
Family Mediation Canada is committed to building a library of online training resources available for those looking to learn or upgrade their knowledge about family mediation. All of our courses count towards certification and/or maintenance credit hours.

Check your inbox to confirm your subscription