Moving Towards Solutions -
Interests Behind Positions
A 2-hour webinar focusing on strategies for helping your clients reach solutions in mediation.
There is a basic human tendency to get stuck on positions. There are underlying motivations, wants, values and incentives behind these positions. When exposed, the span of potential resolutions dramatically increases, but sometimes it can be difficult to get people to open up as to those interests for a variety of reasons. We will discuss various methods that help the mediator spot issues blocking interests from being expressed; mining for interests behind positions; and inventing multiple options with mutual gains. 
Rhoda I. Dobler, Q.C.
Rhoda I. Dobler Q.C. is a Mediator/Arbitrator/Lawyer in Calgary, Alberta. Rhoda was called to the bar in 1993 and received both her B.A and LL.B. from the University of Calgary. Rhoda's practice spans almost three decades, and includes mediation, arbitration, and litigation. Her positive attitude, compassion and creativity guide her conflict resolution approach, making her a valued mediator and arbitrator. Rhoda is an instructor in the Legal Education Society of Alberta 40-hour Family Law mediation course, and a former instructor at the University of Calgary Faculty of Law in Interviewing and Counseling. Rhoda serves as a director on the Board of Family Mediation Canada. Her skills in the legal community have been repeatedly recognized by the Best Lawyers in Canada since the initial edition (2006) in Family Law and has expanded to include recognition in the areas of Family Mediation and Alternative Dispute Resolution, being named Lawyer of the Year in Family Mediation in 2018 and 2021.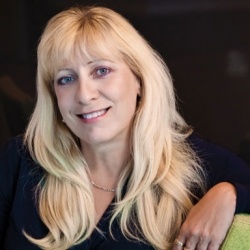 Featured Products offered by Family Mediation Canada Training
Family Mediation Canada is committed to building a library of online training resources available for those looking to learn or upgrade their knowledge about family mediation.
All of our courses count towards certification and/or maintenance credit hours.

Check your inbox to confirm your subscription